Foamit Sub Base for Great Tythe Barn
The Great Tythe Barn Bolton Abbey.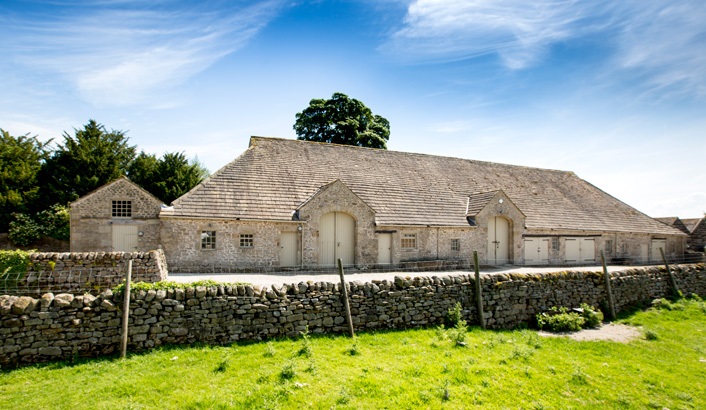 We are delighted to have supplied a breathable Foamit foam glass sub floor and lightweight limecrete covering, as part of the barn's refurbishment as a wedding venue, at this special site in the Yorkshire dales.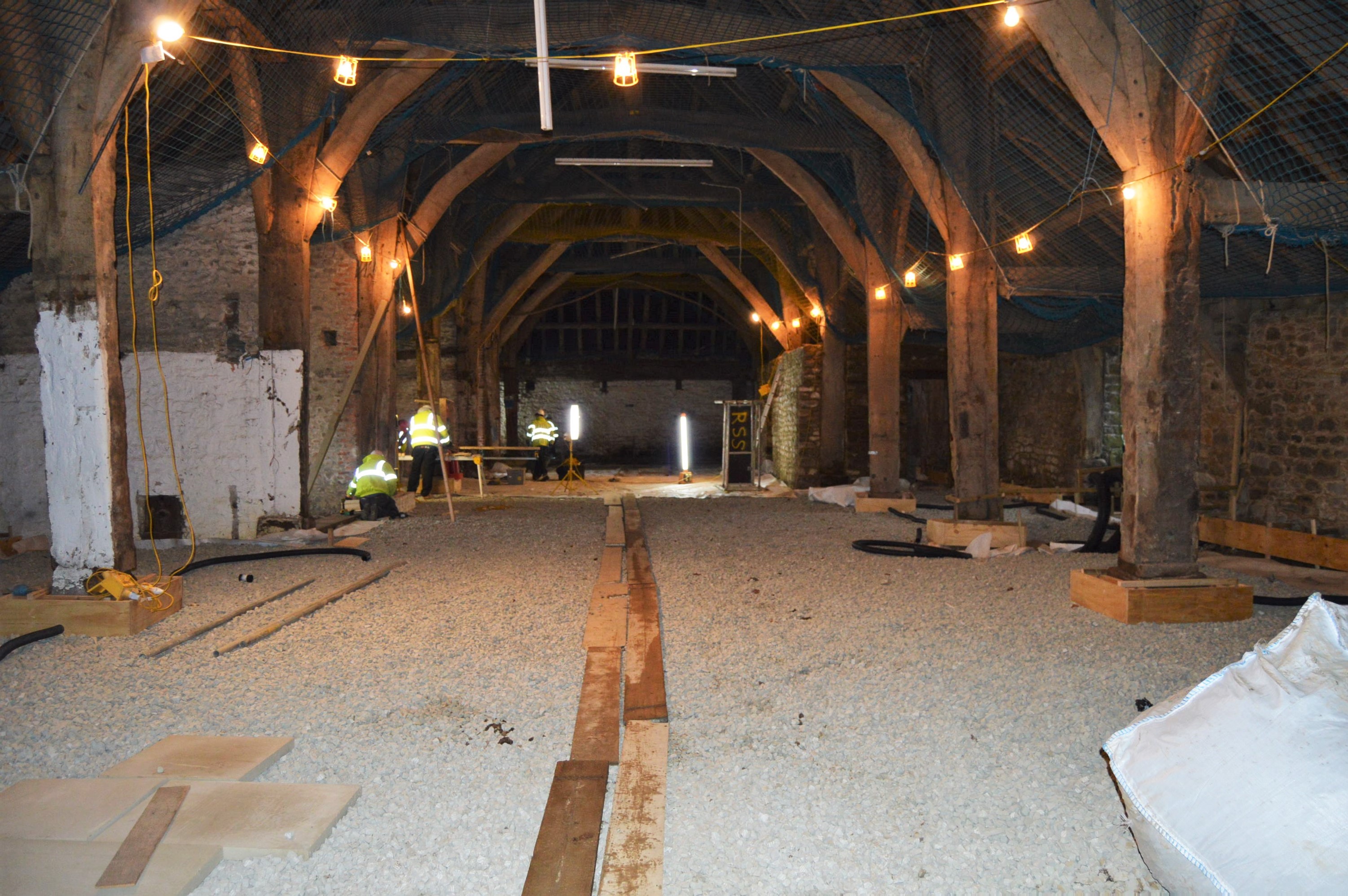 The barn, close to the ruins of Bolton Abbey, dates from the sixteenth century, a very unusual survival on this scale in the north of England. Its outer walls are built from rubble stone with ashlar dressings under a stone slate roof. Once inside there are 10 bays of nine king post frames which create aisles to either side and are supported on oak posts sat on stone pad stones.