Insulating an Old Building with the Internal Warmshell System
With the need to create warmer homes we are increasingly insulating old buildings. However many Standard insulation products may stop heat escaping from your home, but they can also trap moisture, causing the damp and condensation within old walls, that creates rot, mould and bacterial growth. This can lead to health problems for the building but also for occupants, simulating asthma and respiratory diseases.
However, there is an alternative and Womersley's have over the past few years have supplied the Warmshell Interior insulation system to old buildings. A recent example is to a barn conversion in Halifax with 600mm wide stone walls, where the sympathetic owners wanted to continue to allow the walls to breath as well creating a warmer home.
Insulating on the outside of this listed building was not an option. Having looked at the building Womersleys suggested using the Warmshell Interior insulation, which has been subjected to long term independent monitoring by the SPAB (Society for the Protection of Ancient Buildings).
The walls were levelled, although the characterful movement in them was not lost, using Ionic Hydraulic Lime and sand backing coats. Then 80mm softwood fibre insulation boards were secured to the wall surface using insulated mechanical fixings. The wall insulation was plastered with one coat lime plaster, Lime Green Solo, supplied by one of our partners Lime Green, who developed the Warmshell system. Because Warmshell Interior insulation uses natural lime plasters and wood fibre boards, the whole system continues to allow the wall to breathe.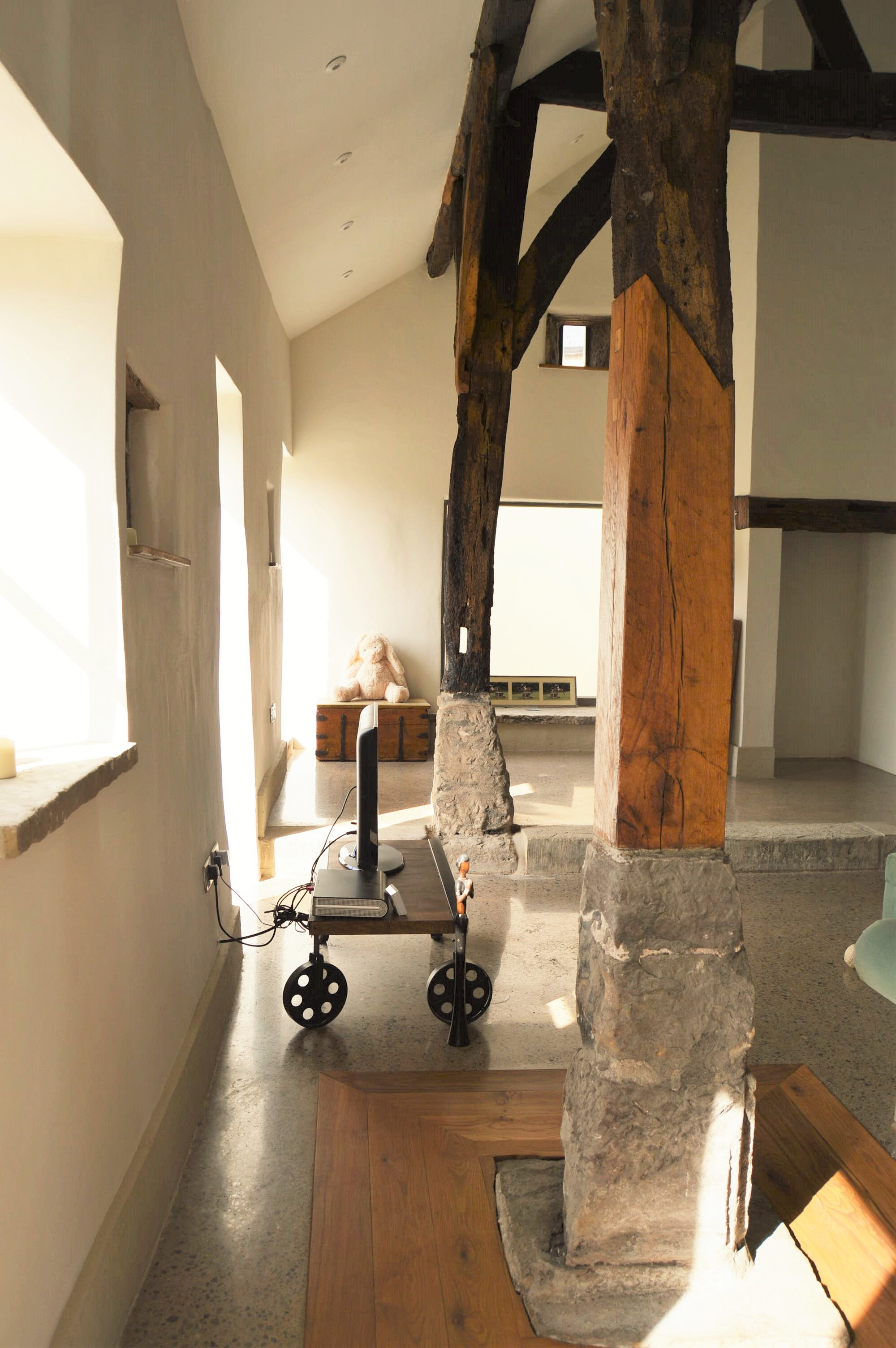 The soft wood fibre board insulation boards used in this system keeps the temperature inside consistent, offering insulation from the cold but also preventing over heating in the summer.
On walls within the barn conversion where the window and architectural character would be damaged by a thick insulation board an insulating lime plaster called Ultra was used before being finished with the one coat lime plaster.