Lime Kilns at El Cotillo
The village of Toston at El Cotillo in Fuerteventura contains lime kilns from the early 19th Century in a dramatic setting at the north west corner of the island.
The proximity of this part of the island to Lanzarote meant that Toston was a long standing trading port with the other Canary Islands and Europe. Puerto del Toston was one of three ports of Fuerteventura allowed to export goods, including livetsock, cereals and orchil, a purple dye extracted from lichen growing in the Canaries. In the first half of the nineteenth century several lime kilns where built around the small port to produce quick lime for export.
Later in the 19th century import and export activities where moved to Puerto de Cabras (now del Rosario) and many inhabitants left the village. New lime kilns where built at Puerto de Cabras.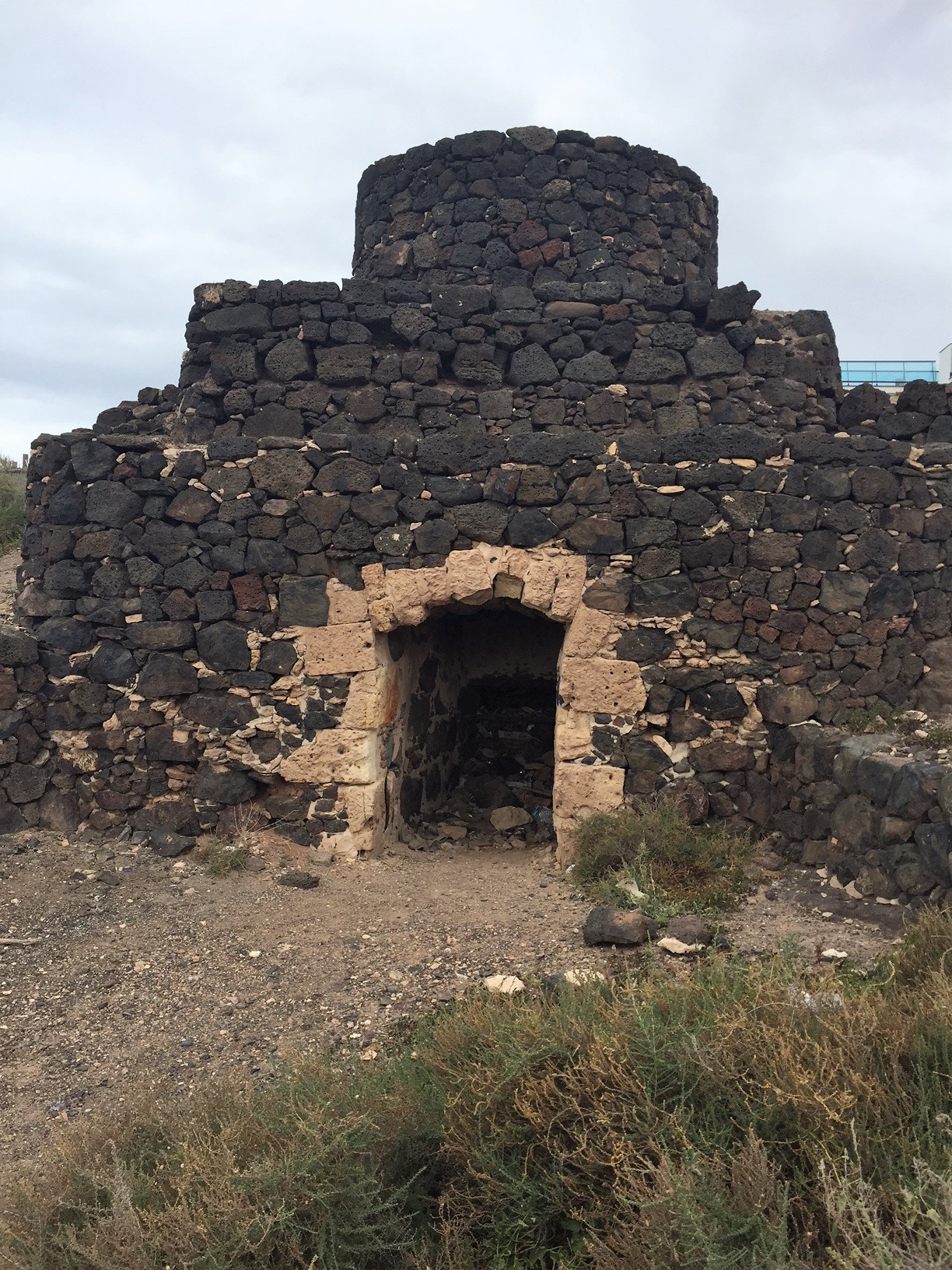 One of four visible Lime Kilns built in to the hillside over looking the harbour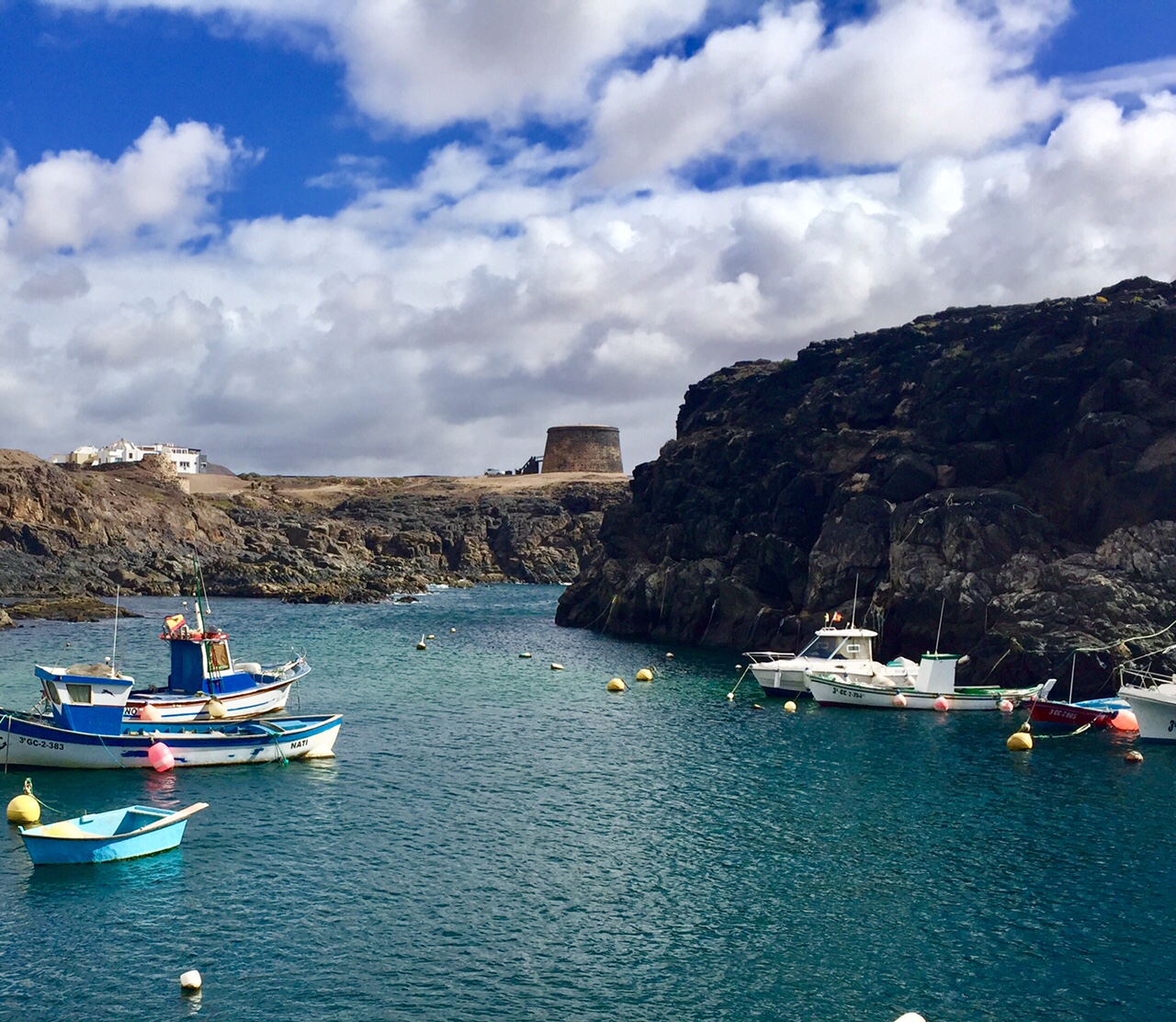 The harbour which allowed quick lime to transported away by ship, the harbour has been improved but is still a challange for those arriving by sea. The lime kilns are difficult to see on the left hand rugged cliff line. However the Castillo rebuilt in 1743 offers visible protection to this historic port.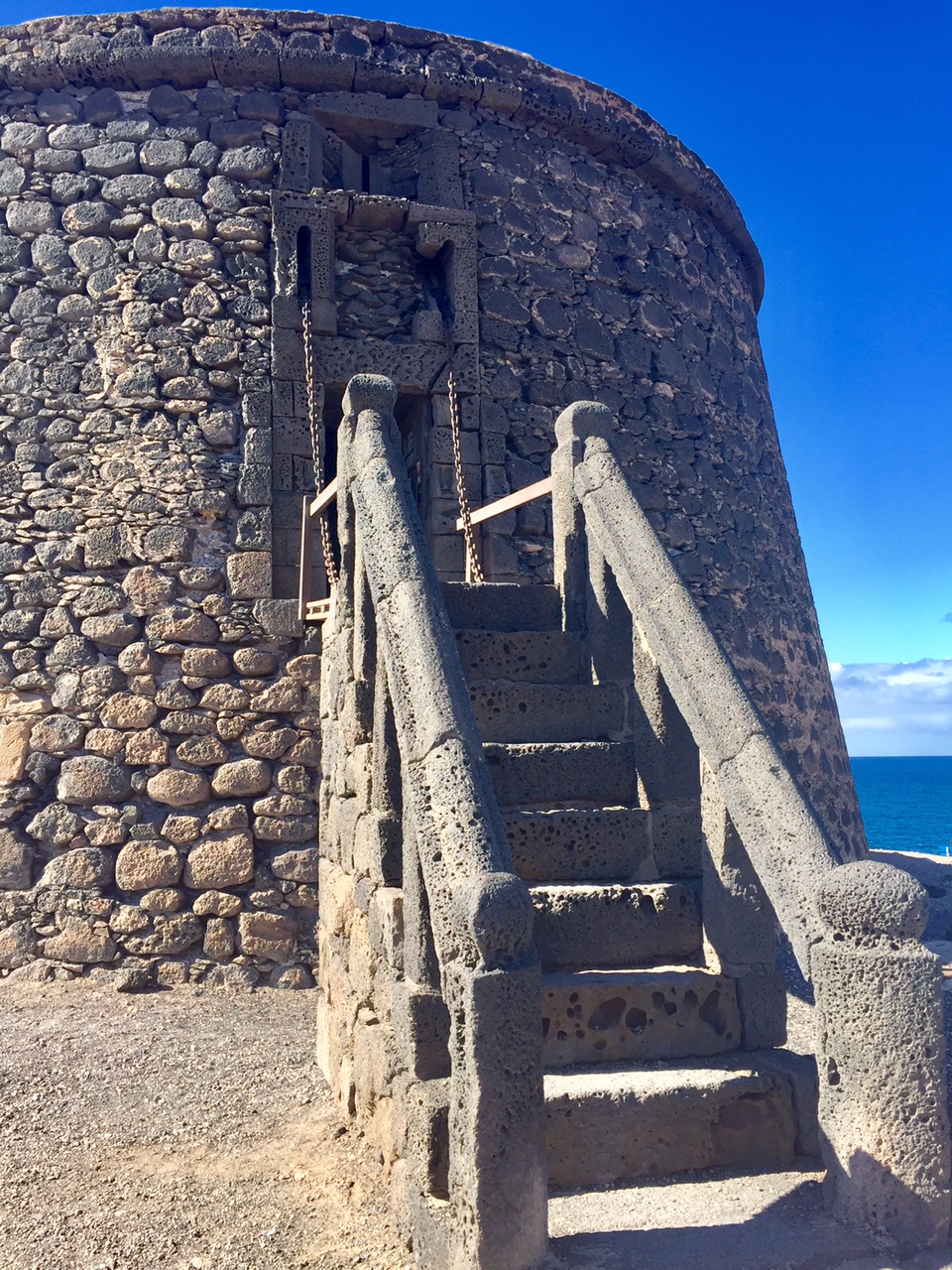 The Castillo de El Toston on the site of an old tower dating from the time of the Norman conqueror Jean de Bethencourt in the fifteenth cenury. The present tower was built after an attack by English privateers in 1740 and designed by the military engineer Don Claudio de L'isle