The colour is great and lots of very positive comments
Paint serves to protect and decorate buildings. Prior to the early 20th century the chief paints used outside where lime washes and oil bound paints for external woodwork. The introduction of water glass paints in the late 19th century also offered more durable vapour permeable paints for external renders.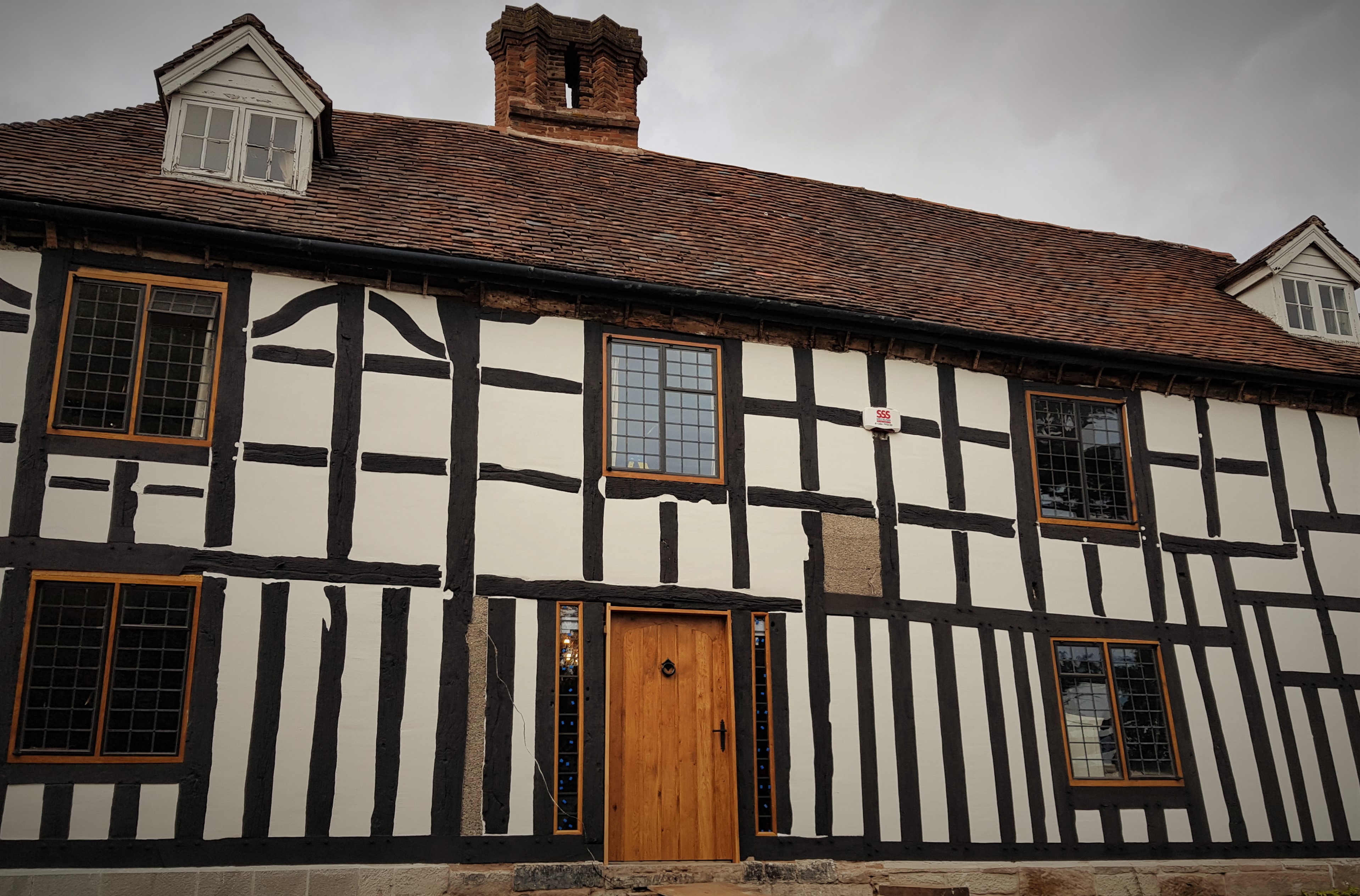 Many modern paints, by contrast, are mass-produced and based on plastics, including acrylic and alkyd resins and often do not let renders on buildings breathe moisture out and this can cause real problems especially when painted into traditional lime renders.
Beeck active water glass silicate paints used on the new lime render at The Old Manor, unlike the usual acrylic coatings does not form a film on the substrate material but instead bonds directly with the substrate. The result is highly stable, vapour permeable (breathable), lightfast and durable coatings, with long-lasting natural colours.
Specialised in the production of silicate paints, BEECK, supplied by Womersleys, offers a wide range of mineral paints. The permanent, capillary-active bonding with the substrate with low resistance to water vapour diffusion ensures the extremely long lives of the mineral paints and less water trapped in old buildings
The original timber stud work is painted with Beeck Oleith whichcombines the benefits of traditional oil paints with the excellent durability and of UV resistance of silicate paints. It is a pure mineral pigmented and naturally formulated wood finish. The subtly matt-mineral appearance is ideal in replicating the look of traditional weathered oiled paints that have previously been applied to traditional timber frames such as can be found at The old Manor.