Return of Training Courses
We were pleased to welcome contractors back to our Training Courses after the enforced break. These two men have just completed the construction of a segmented stone and brick arch with our own hot lime mortar. At Womersley's we supply all the ingredients needed to mix your own mortar, but why not try our coloured pre mixed lime mortars that we have available.
Our next training courses are:
- Selecting the Right Lime Mortar – 20th July 2021 (£150 plus vat)
- Using traditional lime renders and plasters 21st July 2021 (£150 plus vat)
Which will take place under the idyllic setting of Shibden Valley, Halifax.
Please email us on info@womersleys.co.uk call us on 01924 400651 or speak to Mark on 07802 549634 for more information, click the link here to book online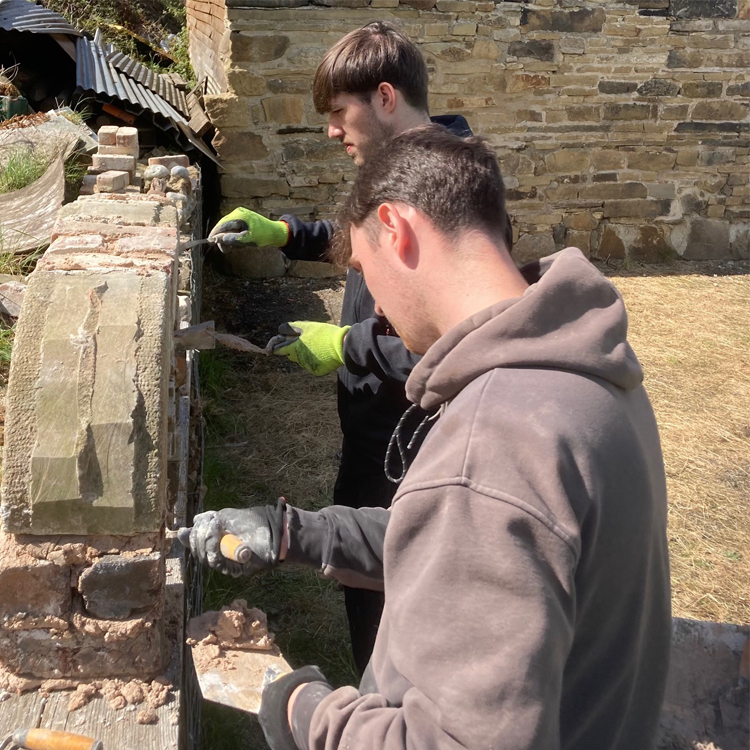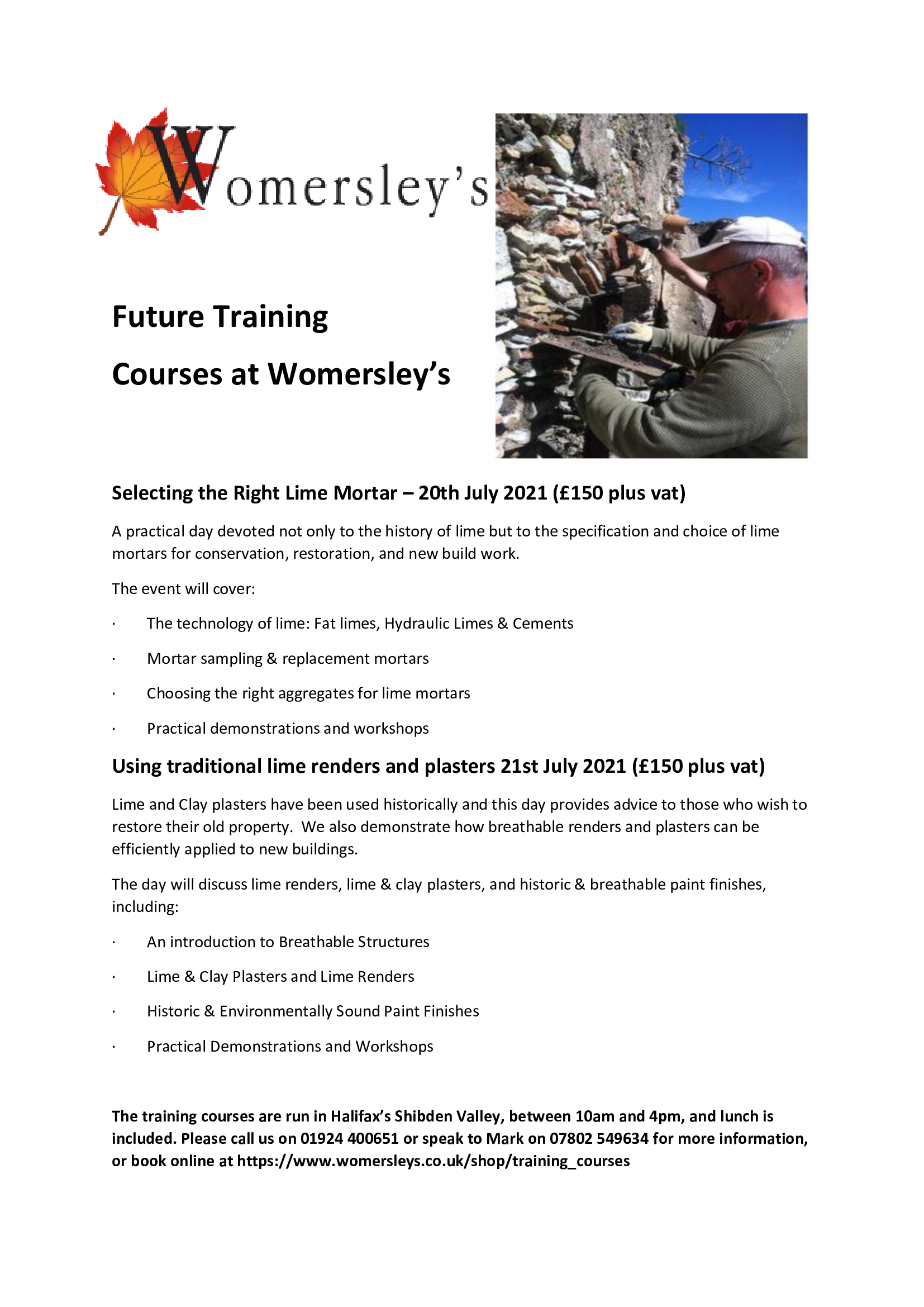 Keywords: Womersleys, Training, Mortar, Lime, Sand, St Austier, Ionic, Beeck, Renosil, Aglaia